Private Link ​
Private access to services hosted on the Azure platform, keeping your data on the Microsoft network.
Connect and deliver services privately on Azure
Azure Private Link provides private connectivity from a virtual network to Azure platform as a service (PaaS), customer-owned, or Microsoft partner services. It simplifies the network architecture and secures the connection between endpoints in Azure by eliminating data exposure to the public internet.
| Feature | Description |
| --- | --- |
| Security | Private connectivity to services on Azure—traffic remains on the Microsoft network, with no public internet access |
| Integration | Integration with on-premises and peered networks |
| Protection | Protection against data exfiltration for Azure resources |
| Overhead | Services delivered directly to your customers' virtual networks |
How it works ​
Use Private Link to bring services delivered on Azure into your private virtual network by mapping it to a private endpoint. Or privately deliver your own services in your customers' virtual networks. All traffic to the service can be routed through the private endpoint, so no gateways, NAT devices, ExpressRoute or VPN connections, or public IP addresses are needed. Private Link keeps traffic on the Microsoft global network. Learn more.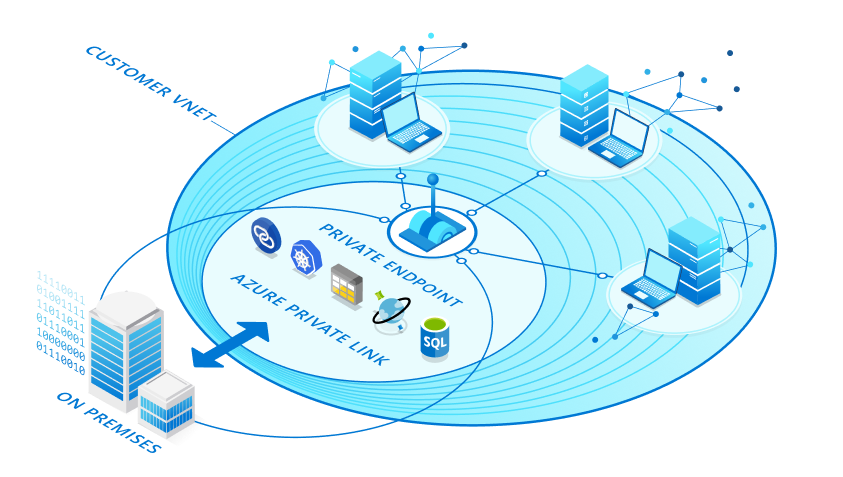 Dependencies ​