Multi-Cloud Strategy ​
SAP Business Technology Platform has a multi-cloud strategy, with the IaaS layer providing services worldwide in partnership with Hyperscaler such as Microsoft Azure, AWS, and Google Cloud. Also, since it is possible to connect to Hyperscaler's native service from SAP BTP Cockpit, you can design utilizing the strengths of both SAP and Hyperscaler.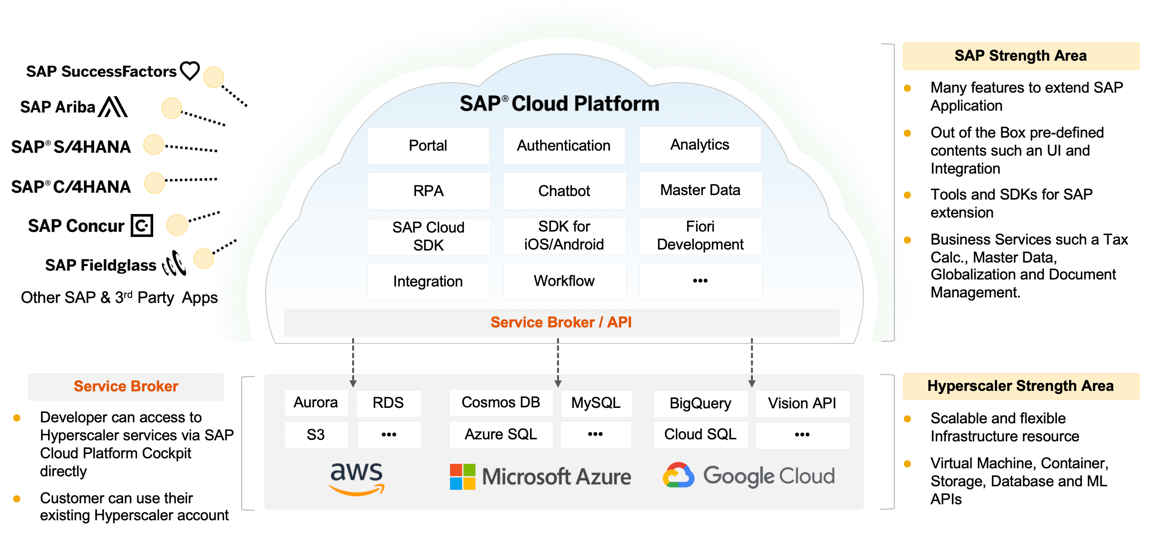 Going Multicloud ​
Embracing the Hyperscalers
The multicloud concept was introduced at SAP back in 2017 when Cloud Foundry was added to the SAP Cloud Platform (and which lost its HANA epithet as a result). Until then, SAP's enterprise platform-as-a-service (ePaaS) was hosted exclusively from its own data centers. Now it could be hosted on different clouds.